We Build Software for SaaS Founders
Let us turn your vision into a reality!
Digital Watch Vault
Luxury Items | Blockchain Technology Platform
DietMD
Healthcare | Weight-loss Platform
VouchXM
Business | Reputation Platform
Contend Zone
Sports Science | Performance Analysis Platform
Chat
Business | Conversational Platform
Drizzle
Business | Engagement Platform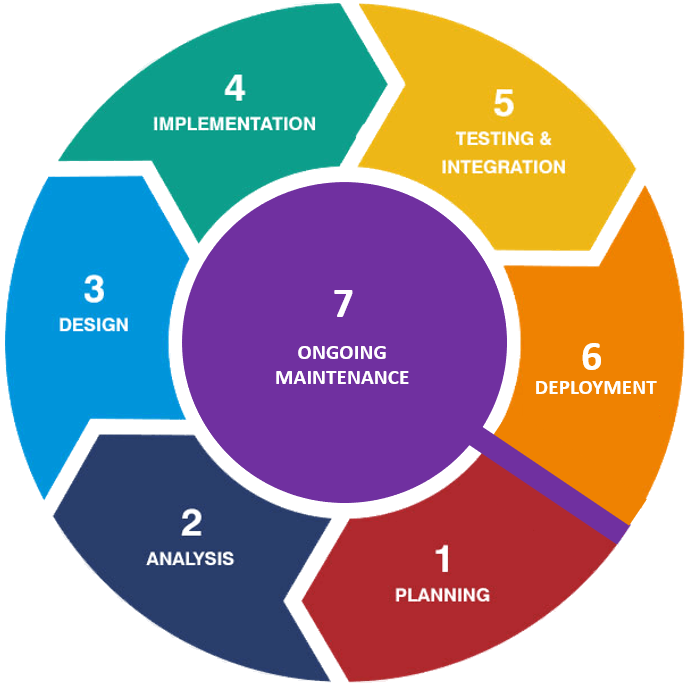 1) Planning – Our Project Manager gathers information about our clients' software vision to determine the scope of the project, resources needed, cost-related issues, phases & timelines, and determining solutions.
2) Analysis – The Project Manager defines the project in a detailed flow chart and creates a feasibility analysis to give both our development team and our client a deeper understanding of the project goals.
3) Design – Our Software Manager builds out the whole structure of the project with a mock-up to show the proof of concept, visually demonstrating the functionality and flow of the software.
4) Development – Our Software Engineers writes the code, ensuring the code meets the software requirement specifications, conforms to the stakeholders' expectations, and converts into actual software.
5) Testing & Integration – Our Quality Assurance Engineers conducts functionality tests, system integrations, and user acceptance to ensure the code is clean and business goals of the solution are met.
6) Deployment – Our Software Engineers follow a step-by-step plan to move the newly built application from development to a live release.
7) Ongoing Maintenance – Our Systems Administrator continues to work with our clients to fine tune, upgrade, and enhance the product based on real-world feedback on its performance.
Quality Assurance & Support