Touchpoints is the new way businesses connect with their customers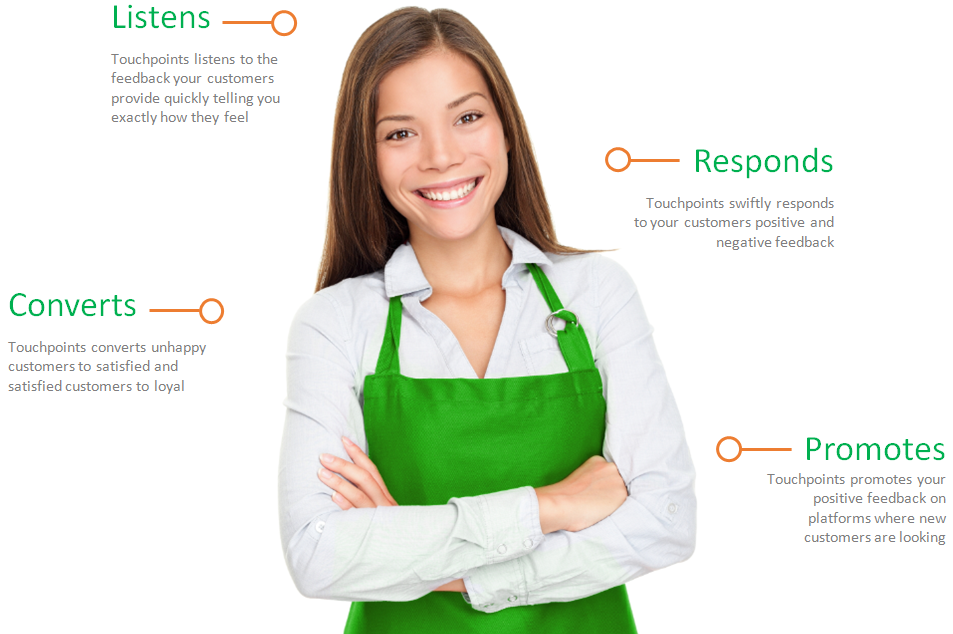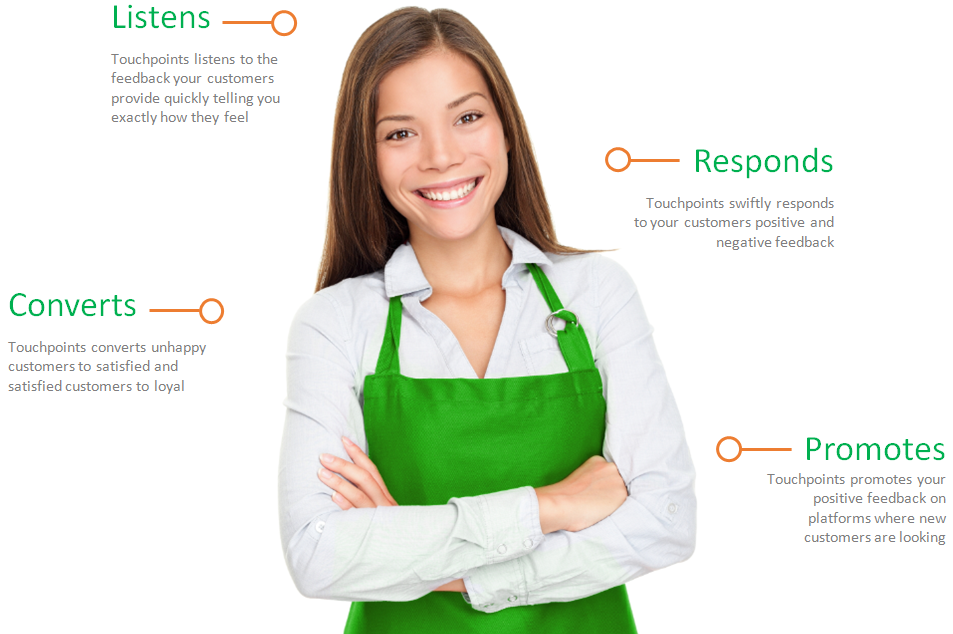 Create Meaningful, Trustworthy
Connections

With Your Customers to Improve Satisfaction, Increase Loyalty and Grow Your Business
Connect With Your Customers on Technology They Already Use
One Platform Does Not Fit All
Let's face it. Your customers use both email and text messaging as their platform of choice to connect with others. So which should you use to connect with them? With Touchpoints Technology there is no more guessing.
Listen – Respond – Convert – Promote
Our smart technology will connect your business with your customers on platforms they are currently using to:
collect their feedback
automate an appropriate response to their feedback
improve satisfaction through a series of connections
promote positive feedback where new customers look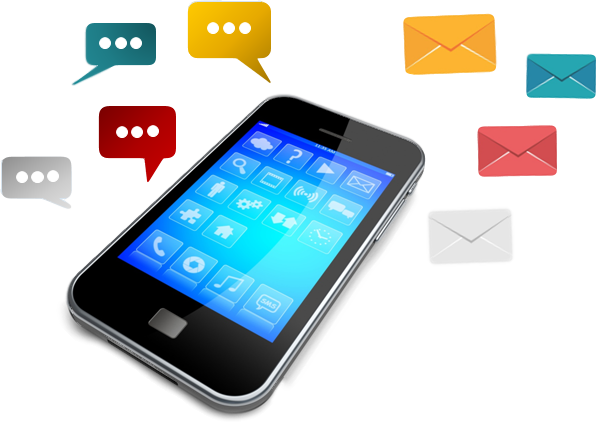 "While using technology to create human connections may sound counter-intuitive, that's exactly the way tech-driven customers are headed."
Real Time Customer Data is Summarized for You

Recommendation Summary
Know which customer recommended you and which did not
Feedback Summary
Know how your customers really feel about your business.
Response Summary
Touchpoints sends a response to all feedback by email, text or voice
Conversion Summary
Unhappy customers converted to happy and happy customers to loyal
Promotion Summary
Positive feedback was promoted on key platforms to reach new customers
Loyal customers not only spend money with a company they are connected to, they also naturally influence others to do the same.
Join the Customer Connection Revolution







Today's technology driven customers are super-connected and highly-informed. They expect to be connected with local businesses.
Within 30 days we were able to discover where we were falling short with our patient care, and quickly resolved 90% of the issues with prompt interactions. I highly recommend every medical practice implement the system.

Amy
I run a busy business and do not have time to connect with my customers once they leave. Touchpoints allows me to interact with my customers and extend their experience beyond the time when they leave our garage. This is genius.

Joe